The trick to social marketing and branding is to give food for the eyes of your viewers. Give them what they would love the most, and you are going to see them coming back to your profile. That's the reason Instagram is such a hit among all social media platforms. This platform is for posting pictures primarily. It also allows for video clips. And you have many filters to apply on those pictures, and you can apply hashtags on the pictures to define their niche. Altogether this creates for an amazing environment, which people love to explore.
It's all about pictures and graphics, which eyes love the most. Often eyes get tired reading lengthy textual content or running through videos. But pictures would not tire eyes, and rather would keep them glued on to the content. This engaging and captivating power of pictures is the reason; this social media platform is such a success today. That's why you must learn to use this to its full potential to scrape off as much of data from it as possible. Here, we are going to discuss how you can use Instagram for your email marketing campaign.
You may use Instagram to get email marketing leads. On the other hand, you may use your Instagram profile link on your marketing emails to get more followers and traffic to your website. Both can be worked upon, and email marketing and Instagram can be fused together nicely to get great results in online marketing.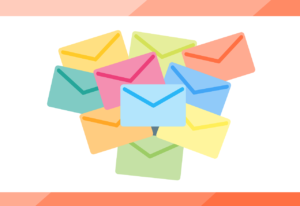 How to build your email subscribers list through the Instagram traffic?
Your Instagram bio page has a great potential to bring users to your webpage and get them to subscribe to your email list. In your Instagram profile, while writing the bio, you will have to use a call to action phrase. This phrase, which may have catchy words like download, register, sign-up, click, etc., would prompt viewers to click on the webpage link you have shared on the bio. And this web page link must have the email subscription form, which these viewers may use to subscribe. That is how you can build a list of email subscribers using Instagram as the mode.
But the question is, how do you bring users to this bio page where they would see this link to your webpage, and why exactly would one click on this link and subscribe? There must be a catch, or else why would one get interested! There lies the trick. You have to throw this catch to get viewers to this email or newsletter subscription page.
How to make your Instagram followers click on your webpage link?
To make your Instagram followers click on your webpage link on bio, you must not target such clicks at first as you open the IG account. You have to give in much time, and invest your efforts on making your IG account stand out. Again for this, you need to think and do a lot. Posting the right kind of photographs and pictures is obviously a much-needed step. But along with it, you must post catchy lines and descriptions too. Discounts, freebies, rebates, free tips and tricks, free eBooks, coupon codes, lucky draw offers, and may such things are that people look for. Hence you must realize what your target audience may be looking for, and then post that kind of catchy deals and offers on the bio page.
Bringing people to your posts, making the follow you, and bring this crowd to the bio page is a journey, which starts with liking your posts. And for this, you need the highest Instagram views on your profile. Using services that bring the organic view to your profile through affordable packages, may shorten your waiting time, and brings results faster. You need likes initially, which would eventually increase the number of real followers, and this would bring people to your profile and get attracted to your offering and click on the shared link.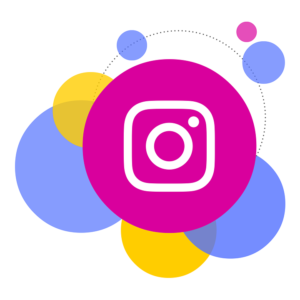 You must tell your email subscribers about your Instagram presence
Looking at it from the other end, if you already have a list of email subscribers, who don't know yet about your IG profile, then you must tell them about your presence on Instagram. People do love seeing picture posts. If they get to know that you are on IG, many would definitely follow you on IG. This may help you get many more followers through their connections. Also, an email subscriber, who didn't become your customer yet may become one, by seeing pictures on Instagram and getting influenced. Hence, it's important that you tell people about your social media presence. You can create lovely connections this way.
Why harness the power of Instagram?
As per the Hubspot report, when Instagram is compared to Facebook, then the amount of follower engagement is 58 times higher in IG. And this engagement when compared to tweets is again 120 times higher. This clearly indicated the soaring popularity of this social media platform which is based totally on graphical media sharing. Hence, you can see the power of picture based storytelling, and how people get influenced by pictures and photographs, etc. That is why you must learn to harness the power of Instagram to the fullest so that your social marketing campaign can get a potential dimension with the inclusion of IG based and IG combined steps. Combine email marketing with IG or combine branding and customer service and many such wings with IG, and you are bound to get success.
Finally
Ever since the launch of Instagram in 2010, it has been creating history. Simply running on the basis of picture sharing it has made an epic success amongst other popular social media platforms in a short time, and have been giving Facebook, which is one of the most well-known platforms, a tough competition. That's why, as the internet marketer, if you have been relying all this while on Facebook and Twitter only, then it's time you change your thought process based on the current statistics.
Author Bio: Karen is a Business Tech Analyst. She is very responsible towards her job. She loves to share her knowledge and experience with her friends and colleagues.