The reading level for this article is All Levels
Two Raleigh entrepreneurs are joining the worldwide ""shoe shortage movement"" this month when they launch Kinder Soles, a socially-responsible flip-flop company designed to donate a pair of gently-used shoes for every pair sold. According to Soles4Souls, a nationally-renowned nonprofit and the company's charitable partner, Americans throw away at least 300 million pairs of shoes each year that end up rotting in our own landfills. Meanwhile, the U.S. government estimates that 300 million children around the world have never owned a pair of shoes.

Kinder Soles, co-founded by Mark Saad and Chris Smith, incorporates a buy-one, give-one business model to sell a new flip-flop that combines classic design style with recycled materials and better ergonomics. Each pair of sandals is made of repurposed material from the rubber sole to the leather upper. Kinder Soles will retail for $49.99 after donation rebate.
The partners developed the plan after seeing the need for better footwear in the developing world first hand and set out to make a better sandal for your feet and for the earth.
You're also invited to the Kinder Soles brand launch party at Tir Na Nog in downtown Raleigh on May 20 featuring live music from Big Fat Gap 6 – 9 p.m. Become a Kinder Soles fan on Facebook (www.facebook.com/kindersoles) and check out their website at www.kindersoles.com for more information.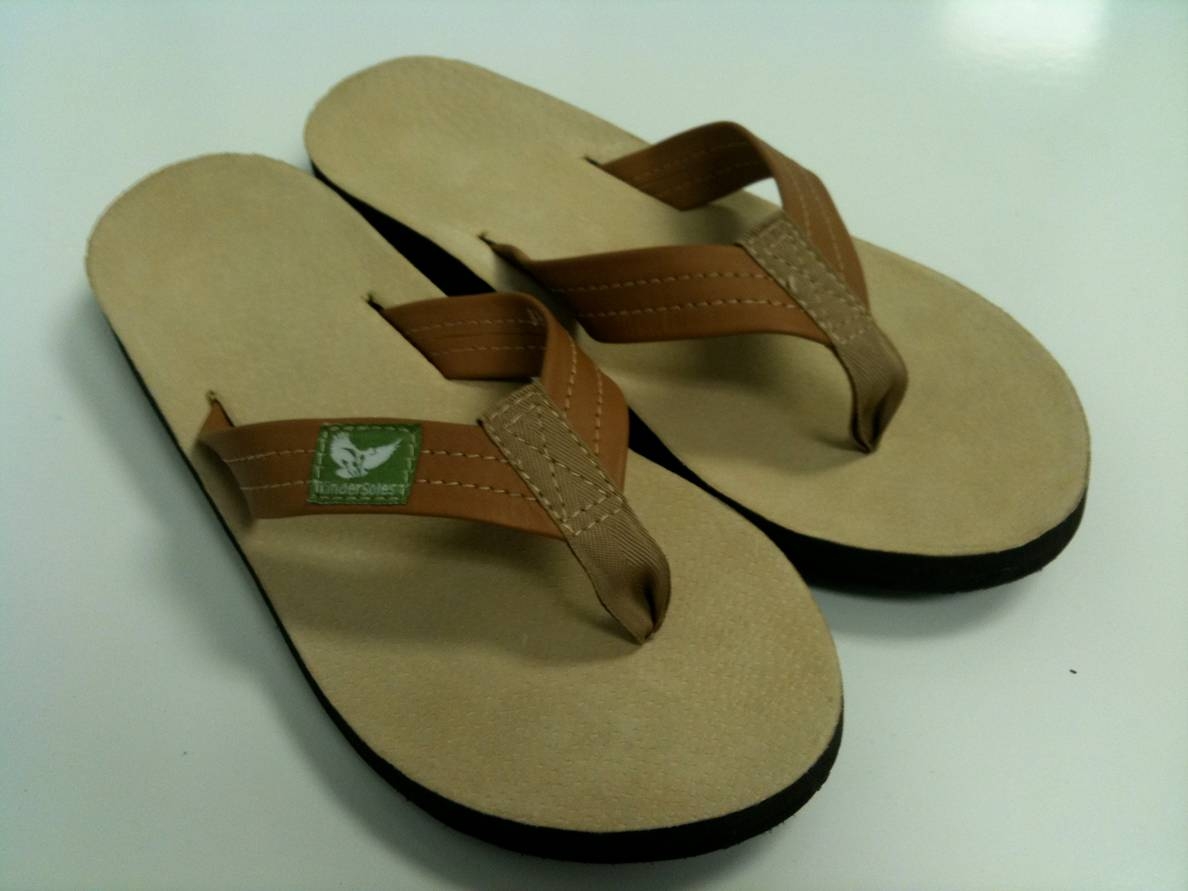 ---