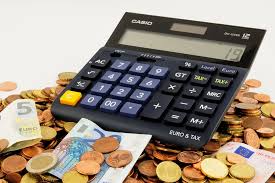 If you are the owner of a small business or a startup, you will be aware of the financial strains that every new business faces in the day. It is the risk entrepreneurs take to see success. So, unless you want to just quit and run for the hills, you will need to find a solution to get out of your sticky financial situations.

Is debt consolidation right for my business?

We get hundreds of calls every day, asking this question. Business consolidation loans are quite broad aspect. Just like every other good loan, business consolidation loans can be personalized according to your business needs. The basics remain the same– multiple loans can be combined into one big loan that you can pay off over a long period. The interests are usually way lower than credit cards and more transparent. In case of business consolidation loans, a greater part of your payments is diverted towards the principal amount as opposed to credit card payments where most of your money goes towards paying off interests.

What are the risks I will be taking?

We won't lie to you. Every business decision has some risks involved. So does consolidating your business debts. While you can find a good agency that is willing to help you out of a financial mess, you may also end up in the hands of unscrupulous agents who will extract more than what you owe to your creditors.

Before you sign on the dotted line, you must check the following points –

Is the total payment lower than or at least equal to the amount you owe to your credit card company and other lending parties?

Does the debt consolidation company have trusted reviewers? What are websites saying about their services and plans?

Is it a legitimate debt consolidation company or does it simply work in debt settlement and negotiation?

Do they have hidden fees? It is common for some companies to deduct a processing fees and some even charge a penalty if you finish of your payments in advance. Therefore, you need to clear that out with the execs before you make things official.


Will this have any effect on my credit score?


Almost all debt relief projects and debt settlement companies have a negative effect on credit scores. However, if you have approached a debt consolidation company, the chances are diminished.

Debt consolidation loans for small and medium businesses are not a completely risk-free process. Just to make sure that you are in hands of the right debt consolidation agent and company, you need to ask them the 5 questions mentioned above. Always remember, as a client, you have to full right to information about their terms of service before you sign any paperwork.

Author Bio

Sujain Thomas is a debt consolidation management expert who has turned to blogging and tweeting. Sheheads an investment and debt management agency that has helped thousands of businessmen with their business consolidation loans and debt management over the last decade.