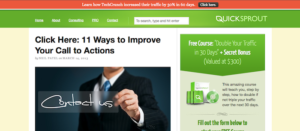 Showing up on various search engines seems to be a crucial way of boosting website traffic and exposing your product, service or content to people who could be looking for things you are offering. This obviously implies that you would need to practice SEO. It is often believed that an internal or in-house site search engine is essential for many websites. However, it has been observed that many a time, this proves to be responsible for killing your site's conversion rate and it is not really a conversion optimization tool. So, what could be the ways of enhancing your site search? Here are some of the effective ways to improve your site search.

Focusing on the Spearfishers

Businesses must target the "spearfishers" or all those users who actually come to any site looking for a precise product. Studies revealed that 43 percent of the visitors to any website tend to go to a search box at once and these searchers are definitely more likely to convert. Statistics reveal that at least, 2 to 3 times more chance is there for them to convert. Hence, it is necessary to make things as simple as a click for these searchers so that they could do a search immediately. You could consider thanking websites such as Google and Amazon for coming up with such a prominent search box for the users to see. However, it is also essential to derive relevant and robust results once the search has been conducted.

Users Should Be Able to Effectively Filter the Results

There could be nothing more disappointing and irritating for a user than to get numerous search results and then sifting through this clutter. You must help the users in effectively filtering the search results by providing various types of sorting options right from availability to price and much more, they give them scope for narrowing down specifically what they are actually looking for and what they actually want it by.

Provide Relevant Suggestions & Recommendations

Often, products are out of stock and they are neither available nor made anymore. In such situations, the users are often led to the page which shows that the product is no longer available. But this could be enough reason for the user not only to be frustrated but also to abandon the site. You must learn from Amazon and instead of leading your users to the page that shows product not available, you could offer relevant suggestions and related recommendations. This would surely be appreciated by your users who would then not abandon your site the moment they see that the specific product they are looking for has run out of stock.

Come Up with Dedicated Landing Pages

Once all the data from your website search engine is collected and evaluated, you would know which product is more popular. With this sort of information, you could consider giving more importance and exposure to certain specific products and may think in terms of demoting the not so popular products. In this context, you could create a fully dedicated landing page for showcasing the hot favorite product to make it really stand out from the rest of the similar items.

Enhanced Mobile Search

Do not ignore your mobile users. Your site must be mobile-friendly. You must be aware that it is pretty cumbersome to type on any mobile device and often things are misspelled and users are directed to a Not Found Page even though the specific product is very much available. You must consider testing out your website search in multiple devices for fast loading and ease of use.

Conclusion

As far as, site search is concerned, you must never ignore any new ideas for boosting your conversion rate. You could consider implementing a number of easy steps for giving your users certainly much more control over the search results. This could lead to a boost in the conversion rate and you would soon find the revenues soaring because customers would be finding exactly what they are looking for quite easily, and most importantly, quickly.